When you walk through the door at Clinica Dental Escandinava in Calahonda, you will most likely be met with a smile from Lucia, who has been a dentist at the clinic since 2020.
Cosmetic Dentistry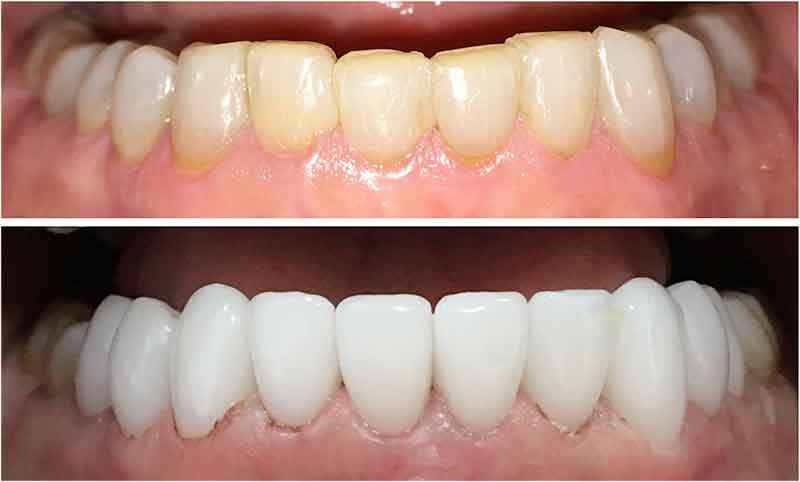 If you are considering cosmetic dentistry, dental veneers or new crowns, you will be safe in Lucia's competent hands. She has performed the procedures countless times, achieves great results, and reassures patients with her personal and professional manner.
This is important, as we know that many people fear sitting down on the dentist's chair and having to open their mouth wide – especially if it is their first time at our dental clinic or the first time they are having cosmetic dentistry. However, Lucia and the rest of our team will be there for you throughout the process and will ensure the results are worth it.
Who is Lucia?
Lucia studied Dentistry at the University of Seville in Spain. She graduated in 2006 and immediately started working as a private general dentist in Cádiz in Andalucía. In 2011, Lucia decided it was time to seek out new challenges, so she jumped on a plane to the United Kingdom, where she began working as a dentist for the National Health Service. It was here she learned to work in accordance with the well-acknowledged NICE Guidelines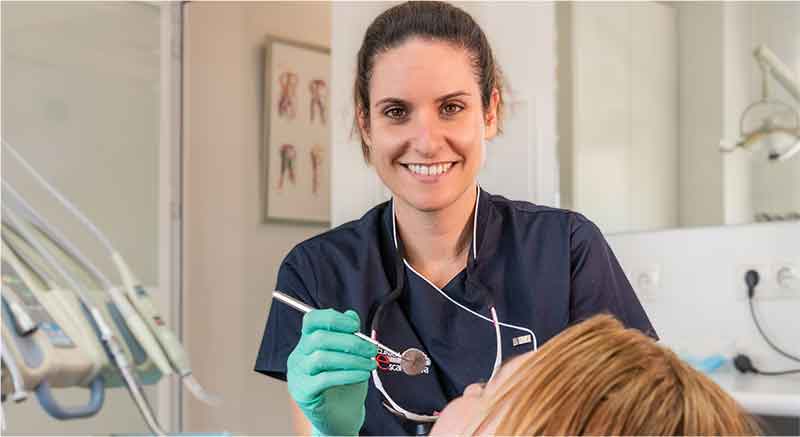 Lucia quickly developed a special interest in cosmetic dentistry, which inspired her to obtain a Master's Degree in Prosthodontics from the University of Central Lancashire in Preston. This specialisation allowed her to add Cosmetic Dentist to her CV, as prosthodontics is the area of dentistry that focuses on dental prostheses.
After spending seven years working at the NHS as well as at private clinics across the United Kingdom, Lucia moved back to settle in Spain – specifically Málaga.
Today, Lucia enjoys performing various types of dental treatment, but cosmetic dentistry will always be her favourite. She therefore specialises in Smile Design, which is minimally invasive dentistry. The purpose of Smile Design is to improve your smile through cosmetic dentistry, including treatments such as composite and porcelain veneers, full-mouth crown rehabilitation, and the correction of TMJ (jaw) and occlusion (bite) disorders.
Do contact us for further information on cosmetic dentistry, Smile Design and more.
What is cosmetic dentistry?
You are probably wondering what cosmetic dentistry is. If you have come across the term esthetic dentistry before, this is another word for the same field. Dentists define cosmetic dentistry as a method that improves your smile, thereby often improving your self-image.
Cosmetic dentistry procedures are not performed to combat dental or gum diseases and maintain oral health, but rather to improve your teeth so that you can make the smile of your dreams a reality.
Are you tired of having a crooked-toothed smile? Are your teeth more yellow than white? Perhaps you have a gap between your front teeth that has always bothered you? These are the kinds of issues you can fix with cosmetic dentistry procedures.
Our smile has a big impact on our appearance, so it is no wonder that the demand for cosmetic dentistry is increasing. Maybe you are also dreaming of having a Hollywood smile with beautiful, straight, white teeth and no gaps? A professional cosmetic dentist can enhance your smile – and maybe even boost your confidence. The cosmetic dentistry procedures your dentist will recommend will vary based on your teeth, needs and desires.
Below you can see an overview of the different types of cosmetic dentistry procedures.
Types of cosmetic dentistry procedures:
Teeth whitening (a treatment that bleaches the teeth to make whiter)

Dental veneers (a thin layer of porcelain that is bonded onto the teeth)

Composite bonding (a procedure applied to cover excess space between teeth or improve cracked, discoloured, misshapen or chipped teeth)

Dental crowns (a material made from metal, porcelain, resin or ceramic materials which completely covers a tooth)

Dental implants (a procedure used to replace lost, damaged or discoloured teeth)

Invisalign (a method for straightening the teeth using invisible braces)
Find out more about cosmetic dentistry at Clinica Dental Escandinava.